Stacky5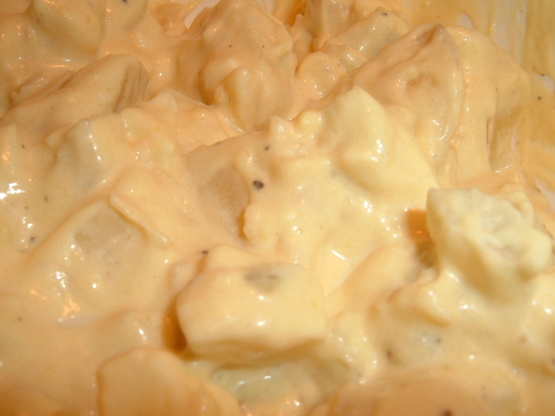 This creamy mustard potato salad is a no-fail recipe. I always get compliments on it. I believe it came from Hellman's.

Chris, this was wonderful! I did add 1 tsp. sweet relish and sprinkled it with Paprika...But other than that, I followed the recipe to the letter, and it's a huge hit in my house! A definite keeper! I think the combination of the dijon mustard and the cider vinegar (I used apple cider vinegar) really made the difference! Tangy and very slightly sweet! Perfect!!! Thank you so much for posting this recipe! I will be making this one for now on for all outdoor family functions....:)
In a large bowl, combine creamy mustard blend, mayonnaise, onion, celery, vinegar, sugar and salt.
Add potatoes and eggs; toss gently to coat well.
Serve immediately or cover and chill up to 1 hour.