Deviled Ham Tea Sandwiches
This is a great recipe passed down from my grandmother! It is perfect for receptions, appetizers, luncheons or teas.
Directions
Place the ham, pepper, scallion and pickle in a small bowl and toss to combine. Add the mayonnaise and mustard and mix well. Spread the ham mixture on the bread, it will be kind of thinly spread. Cut the sandwiches into quarters. Enjoy!
Reviews
Most Helpful
This was perfect for lunch. I loved how colourful the mixture was and it was very tasty. I used a horseradish dijon mustard instead for just a hint of spice. Delicious! Thanks!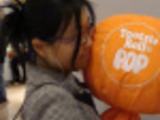 A great spread for a High Tea party! This was so easy with a food processor. Thanks!