Deviled Ham and Swiss Cheese Spread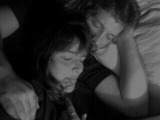 Remember Underwood Deviled Ham in a can? I developed this spread because it's homemade, healthier, and... I know what's in it, lol. Serve with crackers as an appetizer or as a sandwich between 2 slices of bread.
Directions
Mix all ingredients in a food processor for 1-2 minutes until smooth.
Serve with crackers or as a sandwich between 2 slices of bread. Makes about 2 cups.
Most Helpful
This was VERY good. I used the best of ingredients, Hellmann's Mayonnaise, Swiss Colony Glazed ham pieces, Swiss Colony Sweet Hot mustard, and deli cut Swiss cheese. Did not use pickles but that is our preference. Delicious.
Great combo of flavors, & yes, I do remember the deviled ham in a can you mention in your intro! I'd intended on serving this with some of the Milton's Original Multi-Grain Crackers that we like so much, but I'd just made a loaf of YOUR fresh bread, so we had a delicious ALL FRESH sandwich! Couldn't have been better! [Tagged & made in Please Review My Recipe]
A delicious faux fois gras. Made for PRMR.