Deviled Eggs by Marlboro Country Cookbook
lazyme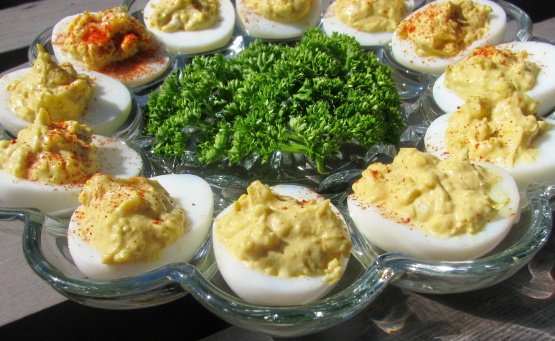 This recipe is taken from the Marlboro Country Cookbook and is absolutely fantastic. I'm usually the "Deviled Egg" girl for the holidays.
Peel Eggs.
Cut in half lengthwise.
Remove yolks and put into small bowl and mash (I put them in a gallon sized zip lock and squish).
Add remaining ingredients and mix (squish) well.
Spoon (or cut corner off zip lock and pipe) filling into the whites.
Refrigerate until serving.