Parsley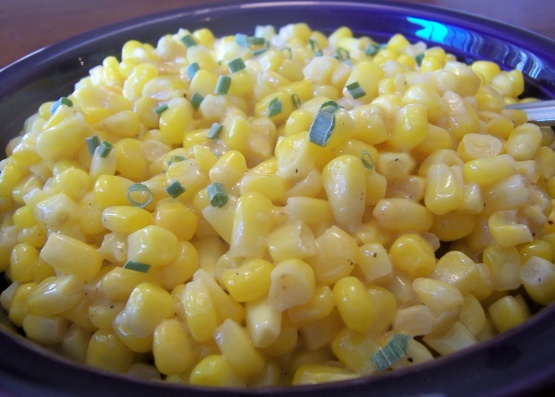 Different way to fix corn but very good. Lowered the amount of salt called for in this recipe on 4-15-07, was 1/2 teaspoon.

I used canned corn, margarine, and garlic salt instead of table salt. Very quick, easy, and tasty. It cooked while I was throwing together a sandwich. Next time I will omit the cheese, to reduce calories/fat and b/c it is flavorful enough without it. Jacqueline, this will be added into our rotation!
Heat the corn in the butter, add mustard, salt and pepper.
Add cheese.
Serve Hot.
Note: Time to prepare is if you are using fresh corn and must cut off cob and cook, if using canned corn preparation time will be much less.