teresas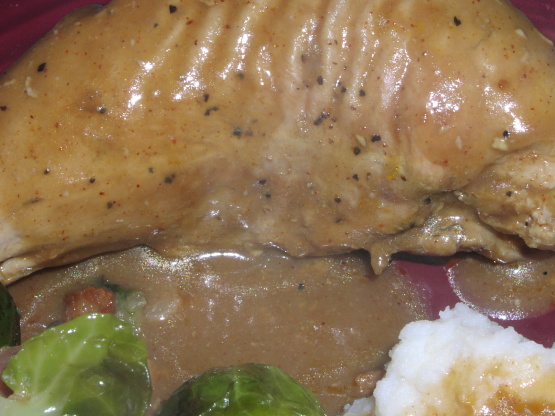 Tender chicken in a kicky sauce. You may even want to double the sauce ingredients and serve poured over rice, noodles, or potatoes.

We eat a lot of chicken, so always on the lookout for tasty new ways to prepare. I thickened the sauce at the end with cornstarch mixed with equal amount of water. Served over brown rice. Both of us loved the sauce!!
Salt and pepper chicken and brown in oil.
Remove chicken.
Whisk flour with drippings in pan. Cook and stir for 2 minutes; add remaining ingredients and mix well.
Bring to a boil, then reduce to simmer.
Return chicken to pan and spoon sauce over.
Cover and simmer for 45 minutes.