Deutsche Pilzsuppe (German Mushroom Soup)

I am a mushroom-lover, and like to make this quick and easy mushroom soup.
Directions
Clean and chop mushrooms.
Melt butter and saute mushrooms for 5 minutes.
Sprinkle with flour and saute briefly.
Add water and seasonings and boil gently for 5 minutes.
Reduce heat, add half-and-half and simmer just until heated.
Just before serving, add parsley.
Reviews
Most Helpful
very delicious, but underspiced--I added garlic, shallots, fresh ground nutmeg and pepper and still ended up with a delicious but relatively bland mixture. Excellent as a soup or as a pasta suace with additional spicing.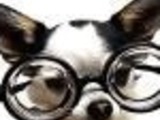 Excellent simple soup for a lazy cooking night. Hit the spot beautifully.