Detox with a Relaxing and Sedative Bath
Rita1652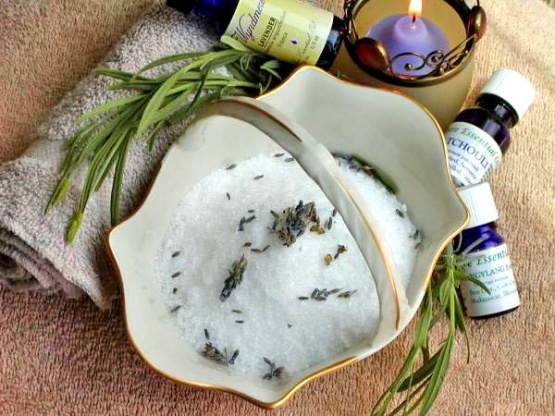 Feel tired, sore, allergies bothering you or just feel sexy in the mood try a Soak in warm water tub! Serving can be 1 tub or 1 or 2 people!!!!! What a wonderful gift for yourself!
Rita, my feet almost could fall of from working here on the farm. My feet almost fell off after I used this soak. Didn't think my lavender epsom salts would make a metal bucket smell so good! I propped up my other foot, while I took a relaxing and soothing foot soak, one at a time. I also used a bit extra epsom salt to gently massage my feet (under the water) at the end of the soak! Great, great! Bravo!
2

cups epsom salts

10

drops lavender oil, for sleep or relaxation

10

drops of eucalyptus oil, for stuffy head

10

drops of patchouli oil or 10 drops ylang ylang oil or 10 drops sandlewood oil, for the romance in you or 10 drops of citrus oil or 10 drops peppermint extract, to awaken your spirit
Mix your choice of oils and salt in a hot tub and soak yourself till you feel wonderful.
About 20 minutes.
Candles and a glass of wine or herbal tea will help.