Dense, Fudgy Vegan Brownies
My favourite bedtime snack! Tastes best when warmed in a 375F oven for 20 minutes before eating. Don't overbake!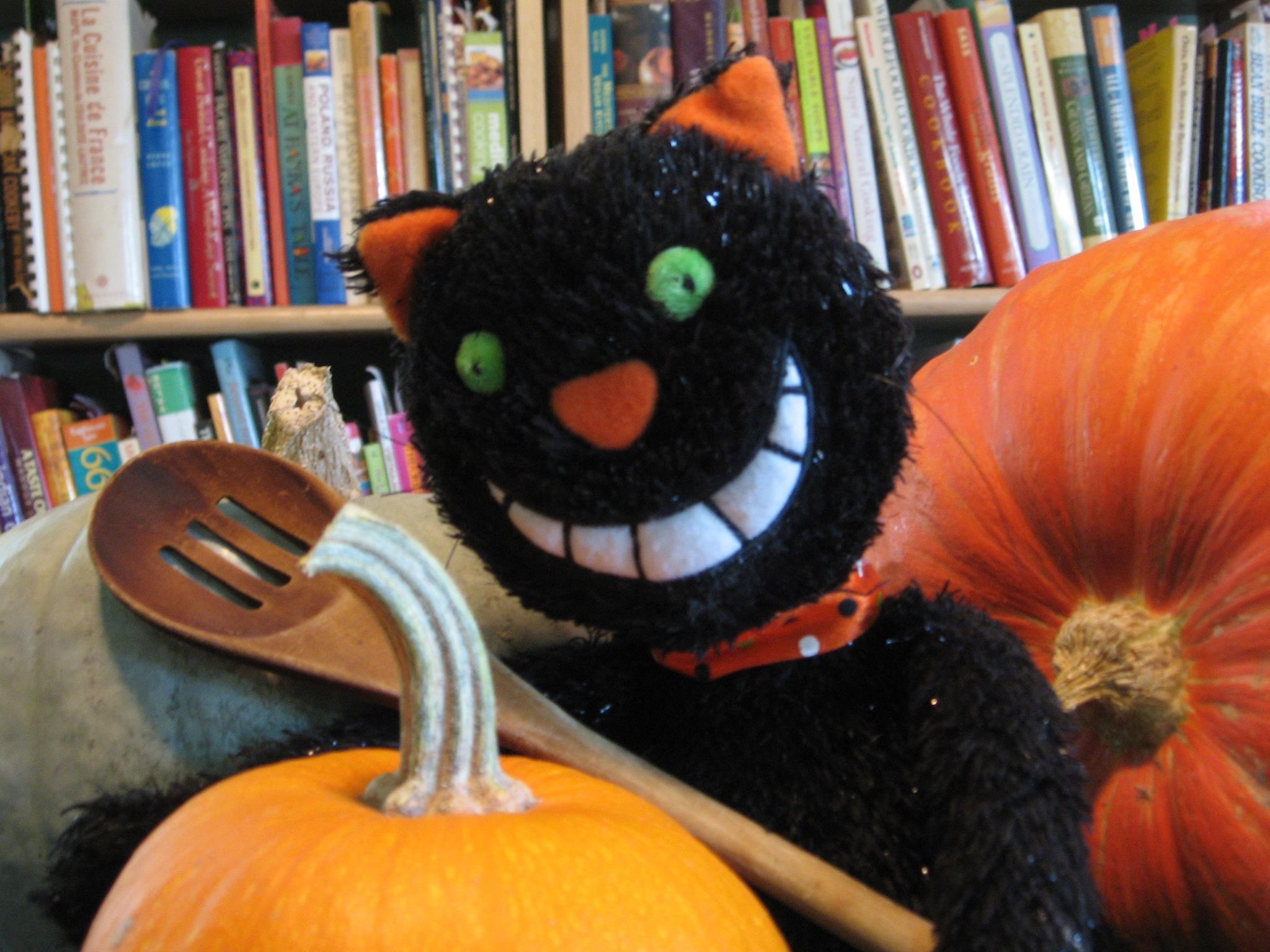 These didn't end up being to my taste so I'm just posting an informational review.

First try, I used cloves and 1/2 cup boiling water. I baked them 20 minutes because my oven was running hot, close to 400F when I checked. They didn't rise and had a crackled top. Unfortunately the 1 tsp ground cloves made it inedible...it numbed my tongue.

Second try, 350F, used glass 8x8, 3/4 cup Splenda, no optional spice and 1 cup boiling water. Baked 35 minutes. They rose twice the size with the extra water. They tasted primarily of unsweetened pumpkin and not of chocolate so they were just too healthy for me and didn't satisfy my chocolate craving.
Preheat oven to 350 and lightly spray an 8 x 8 baking pan.
Mix pumpkin, Splenda, sugar and vanilla in a medium bowl.
In another bowl, whisk flour, cocoa, baking powder, baking soda, and salt together.
Make a well in the center of the dry ingredients and add the pumpkin mixture.
Mix until just combined, adding boiling water if required.
Spread in prepared pan and bake 28 minutes, until center is firm.
Cool completely before slicing.