" Denauseating" With Ginger Tea
Ms B.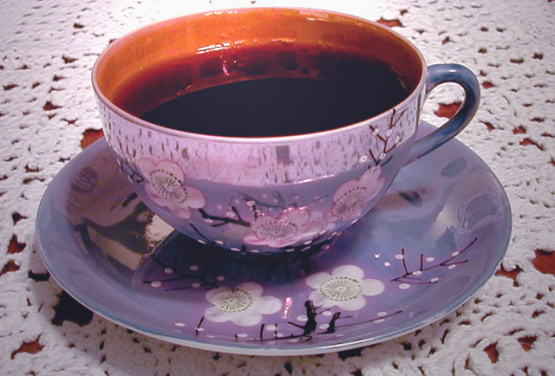 Actually an excellent drink to de-stress and feel pepped up--beating nausea was just another benefit ;-)

WOW. 4 pregnancies have left me very familiar with the effectiveness of ginger against nausea but I'd never thought to pair it with tea before. I didn't think the ginger would go through the garlic press so I put it into a sandwich bag and pulverized it with a meat hammer. Then I made it in the coffeepot with plenty of black tea. The family liked it so much that they immediately demanded a second pot -- made even stronger.
Bring water to boil with crushed ginger in it.
Let it simmer for 5-7 minutes on medium heat.
Strain and pour in the cup/mug, add tea bag and stir honey.
You can add a dash of milk if you want.
It is very good to sip anyway.