Redsie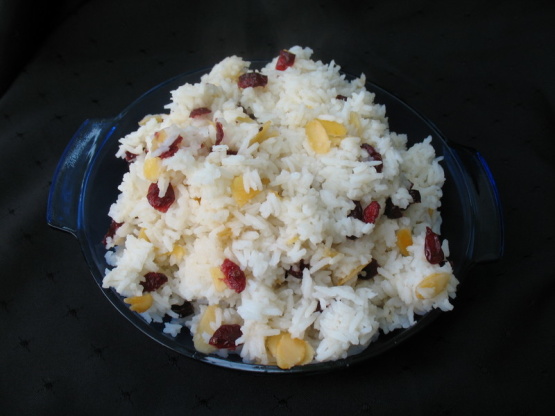 This comes from my Easy Gourmet cookbook. I have not tried it yet. If you try it, I hope you enjoy it.
In a large saucepan saute almonds in the butter until golden brown.
Add the water, cranberries and salt.
Bring to a boil.
Stir in the rice, remove from the heat and let stand, covered for 5 minutes.
Fluff with a fork and serve.