Deluxe Italian Cheeseburgers
Derf2440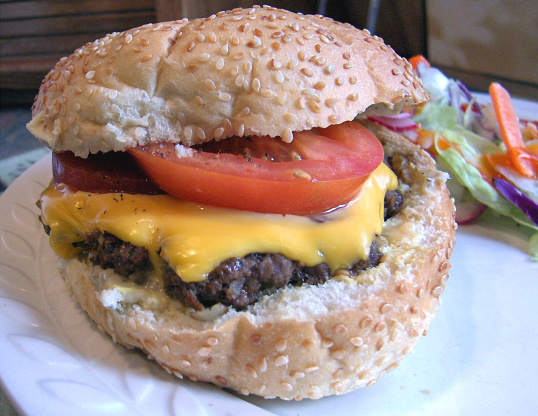 Oh my these are good and its a nice twist to the same old hamburgers.

Very much enjoyed these burgrs!!The precooking of the onions did add a lot of flavour as did the parmesan cheese. On top I used cheddar cheese with the tomato. overall a very good burger that we will make again on the grill, thanks for posting a quick and simple supper.
Place meat in mixing bowl and add chili sauce, onions, and garlic.
Mix well, then add Parmesan cheese.
Mix and shape into patties.
Brush patties with oil.
Cook on barbecue, 3 to 4 minutes per side depending on size.
2 minutes before end of cooking add slices of tomato and top with mozzarella cheese.
Serve on hamburger buns.