ChefLee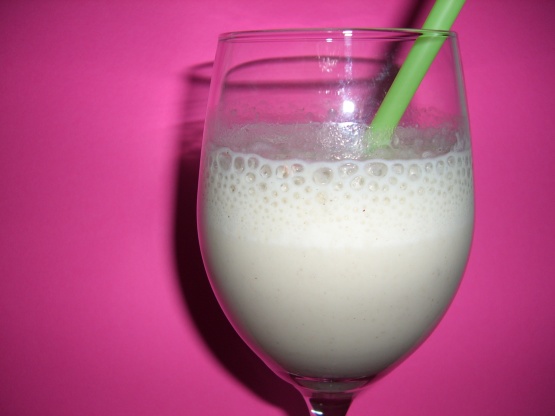 A sweet treat for any occasion.

If you're planning to make some for kids, ditch the cinnamon :) the recipe was ok, though I think I'd much prefer a plain banana milkshake, combined with much more kid-familiar flavors like chocolate, caramel, and maybe peanut butter? I'm thinking I'd put an additional banana just to be sure of the thickness/consistency I like in somoothies.
Put the bananas in a blender.
Add the milk, sugar, vanilla extract, and ice cubes.
Blend on medium 1 minute.
Add the cinnamon and serve.
Enjoy!