Delish & Fluffy Chocolate Frosting
Tmtravlr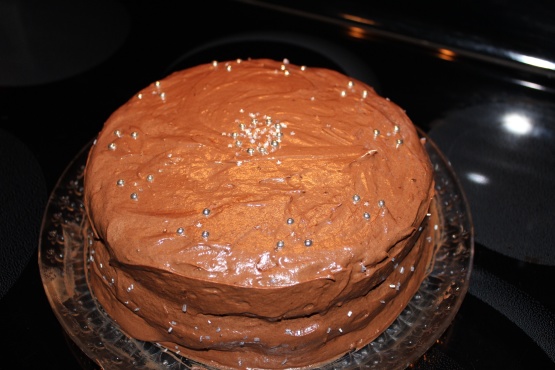 This recipe came from The Nut Tree, a famous restaurant in Vacaville, CA. While it is no more, my mom was able to smuggle this delicious recipe from them and, as far as we are concerned, there is no other chocolate frosting.

Not bad. Very fluffy and not too sweet. I had a similar problem with the cocoa not mixing well, which gave the icing a light brown grainy look. Also, it didn't taste as chocolatey as I had hoped, and I needed very chocolatey because I was icing a hazelnut cake. However, I doubled the cocoa and it turned out perfectly =). It is a nice mid brown and tastes wonderful, and now the cake tastes like nutella =D. It made, I would say, about 3 to 4 cups of frosting, which was the perfect amount to frost a small one layer cake.

2 Tips:
-MAKE SURE YOUR BUTTER IS SOFTENED!! If it isn't, this recipe will take a lot longer than 5 minutes.
-If you want a softer icing, then add the 1 and a half cups of icing sugar, but if you want the consistency to ice a cake, you need all 2 cups.
Beat egg whites well until they are fluffy and gradually add the powdered sugar.
Combine the next 3 ingredients in separate bowl and fold carefully into the egg white mixture.