Delightful (Low-Fat) Cranberry Muffins
Prep 10 mins
Cook 15 mins
This recipe comes from the Dr. Cookie cookbook which turns original recipes into great-tasting healthier ones. These cranberry muffins are especially tasty.
Directions
Preheat oven to 400.
Coat a 12-muffin tin with nonstick cooking spray.
Whisk the flour with the baking powder and salt and set aside.
Beat the egg, sugar and margarine with an electric mixer set on medium until smooth.
Add the orange juice and orange peel and beat again.
Mix the flour and cranberries into the batter by hand just until combined.
Spoon the batter into the muffin cups so that each is about two-thirds full.
Bake for 15 to 20 minutes our until the muffins are lightly browned, puff up and a toothpick inserted in the center comes out clean.
Cool in the tin set on a wire rack for about 10 minutes.
Remove the muffins from the tin and eat them warm or let them cool completely on wire rack.
Most Helpful
SO GOOD! I doubled the amount of cranberries and they turned out amazing. This is my new favourite muffin recipe!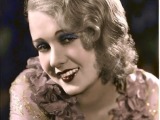 Great texture! Had no trouble getting these to rise with a nice, rounded top...hooray! Love trying "extras", so included the almond extract, walnuts and about 1/3 cup coconut. I too substitute applesauce for butter or oil in a recipe and have never been disappointed. Used the turbinado sugar (like the raw, coarser sugar) instead of white...gave the batter a bit darker color, but wonderful taste. Thanks so much for a terrific recipe!
By Dee from Oregon
An excellent recipe for using up leftover cranberries. So good that I would be inclined to go out and buy more cranberries just for this recipe! Replaced the margarine with applesauce at same ratio. Still nice and moist. Added almond extract to some and unsweetened coconut to some just to play around a bit. Turned out spectacularly.