Delicious Potato Salad With Dill Pickle
Parsley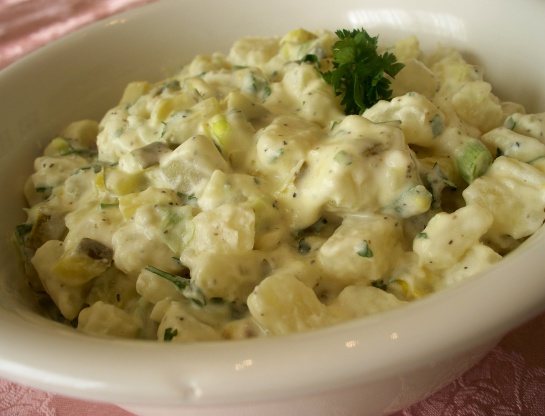 This is a simple and very tasty potato salad. It looks great with all the green in it. There's never any left over when I serve it. This recipe can easily be doubled for a party.
Peel and cube potatoes. Boil until just tender.
Mix all other ingredients in a medium size bowl.
Drain cooked potatoes and let cool completely.
Mix potatoes into mayonnaise mixture.
Serve or refrigerate until ready to serve. It tastes best if you refrigerate it at least 4 hours, so that flavors meld.