Delicious Oven-Baked Tropical-Flavours Dessert
Prep 10 mins
Cook 45 mins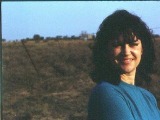 This pudding can be mixed in a few minutes in a food processor. It forms a wonderfully nutty cake layer on top and a chewy pudding layer at the bottom. I tried to make sure there isn't a similar recipe on Zaar already, but it is an impossible task. This is a great winter pudding! (NOTE: After Deb's experience I changed the oven dish size: my fault!! You only need a dish about 2 inches deep, and about 8 x 8 inches.).
1 1⁄4 cups milk (please add another tablespoon, as it's 325 ml in metric)
1 cup superfine sugar (250 ml caster sugar)
1 cup fine dried coconut flakes (250 ml dessicated coconut)
1⁄2 cup flour (125 ml)
3 1⁄2 ounces pecan nuts, broken into pieces (100g)
4 1⁄2 tablespoons butter
4 eggs
2 teaspoons vanilla
1 teaspoon baking powder
1⁄2 teaspoon salt
Directions
Heat oven to 325 deg F/160 deg Celsius.
Grease an oven dish, about 7 x 7 or 8 x 8 inches, and about 2 inches deep.
Simply process or whisk all the ingredients together.
Mix until very smooth.
Pour the mixture into the greased dish, and bake until golden brown and firm to the touch -- about 45 minutes, but make sure it's done before you remove it from the oven.
Serve hot or warm with sweetened whipped cream.
Reviews
Most Helpful
After reading the first review I was determined to follow the recipe as closely as I could, although I did toast both the coconut & pecans a bit before including them! The 8-inch square pan worked great for me, & the dessert came through with flying colors ~ We had ourselves a very nice tasting finale to our dinner! Many thanks! [Made & reviewed in I Recommend recipe tag]
We live on a fairly restrictive diet and were going off of it in order to have this tasty sounding dessert. Well something somewhere went wrong and I suspect it was the size of the baking pan. I made as written and poured into a 9x9 inch Pyrex baking dish which was a little more than 3/4 full, went back and reread recipe and step 2 states use a large baking dish so I greased my 13x9 inch Pyrex baking pan and transferred the batter into it. Well I should have left the batter in the 9x9 inch Pyrex as I ended up with a thin cake that was more snack (eat with your fingers) style of cake verse the yummy pudding cake described in the disruption. Would like to try again some time, but it may be a quite some time as this is way off my doctor given list of do and don%u2019t eat items. Thanks for the post.