Joanne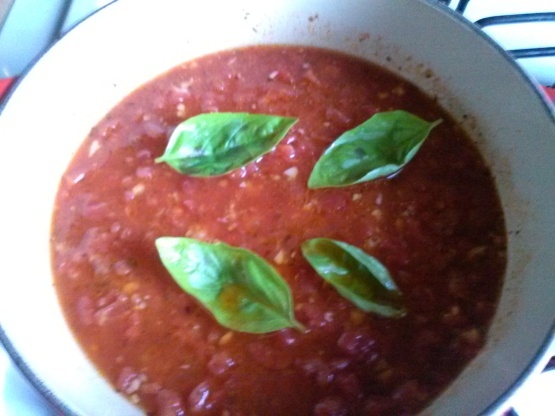 I love this recipe. You can make ahead and freeze it in batches. If you love garlic you will love this! I use San Marzano tomatoes because they are simply the best. But If you cannot find San Marzano tomatoes, I recommend Colivata or Cento brand crushed tomatoes.
In large pot, on med/low heat add olive oil, garlic and crushed red pepper flakes (if using). Cook stirring constantly for 2 minutes.
Add Crushed tomatoes, water and salt. Bring to boil then reduce heat to simmer, cover and cook for 1/2 hour stirring occasionally. Add basil at the very end.