Biffy 62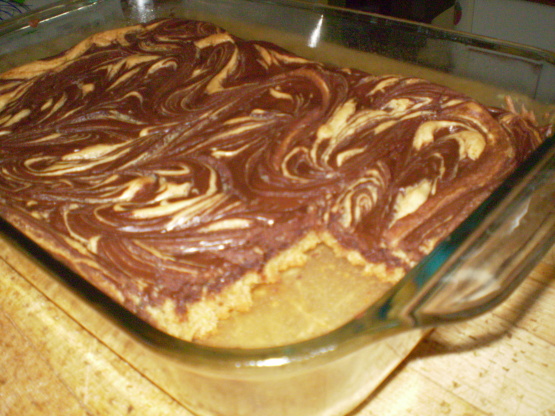 Easy to make and great for the children's lunchbox. Ingredients update after the 3-3-08 review as there was a missing ingredient before that date, but it has since been corrected.

My 16-year old son wanted to make something today so we went on recipezaar and found this recipe which seemed to call for ingredients we had in the pantry. I had a little bit of Eagle Brand Seeetened Condensed Milk in the fridge, about the same amount as the peanut butter and I mixed it with the peanut butter and then followed the recipe from there. These are very good! They smell soooo gooood when they are baking. The whole family liked them very much! (I also used creamy peanut butter as we don't use the chunky). Thanks for sharing this recipe!! My son said he would make them again because they are so easy to make!
In a large bowl, combine peanut butter, butter, light brown sugar and sugar; beat uintil creamy.
Add the eggs and vanilla.
Combine the dry ingredients and blend into the peanut butter mixture.
Spread into a greased 9 X 13 inch pan.
Sprinkle chocolate chips on top.
Bake for 5 minutes at 350 degrees, remove from oven and run a knife through to marbleize.
Return to oven for an additional 20-25 minutes.