Delicious in a Flash/You Have It All on Hand Salad Dressing
V.A.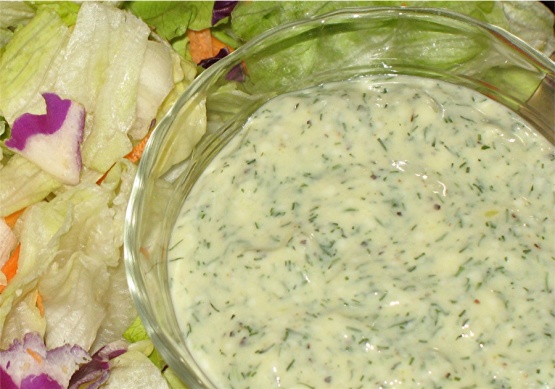 Another great salad idea from my friend, Alla. This is the perfect recipe when you have about 5 seconds to make up a salad and no dressing on hand. ALL MEASUREMENTS HERE ARE APPROXIMATE. Adjust to your taste. This dressing goes on a huge array of green salads; experiment freely with this. It is also a good way to use up that leftover pickle juice which some of us feel guilty just tossing down the sink. (My husband will drink the stuff straight, but the mere thought of that, well...)

I was initially intrigued by this recipe because I love pickles with a passion and I had never seen a dressing like this before. So I made it using pickle juice from my homemade jars. I have to say, I've been trying new salad dressing recipes a lot lately and so many of them are similar but this one was a refreshing change. I absolutely love it and it has found a place on my dinner table forever. It's sweet, tangy, dilly and garlicky. All tastes I adore. Thank you Sarah!
Whisk everything together. Taste and adjust accordingly.
Can store in the refrigerator for at least a week or two.