3 Reviews
I saw this on Cooking.com and was gonna post it, but here it is! I usually use T-bones. I have used honey and the hoisin sauce, I think I prefer the hoisin. The ginger really kicks this up a notch. Thanks for posting.

I did the marinade only for my steak (so half of it). I loved it so much. I used honey. I loved the flavors of the lime and ginger, in fact everything. Thanks Kit. Made for 123 hit wonders.
I tripled the marinade for 6 steaks and it turned out great! I let the steaks marinate for about 6 hours. I have never used fresh ginger and LOVED it. The taste of this recipe is great; and it made the steaks so tender. Thanks, Kit!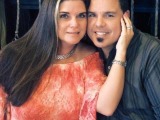 Delicious Grilled Steak