Delicious Grilled Seafood
Hey Jude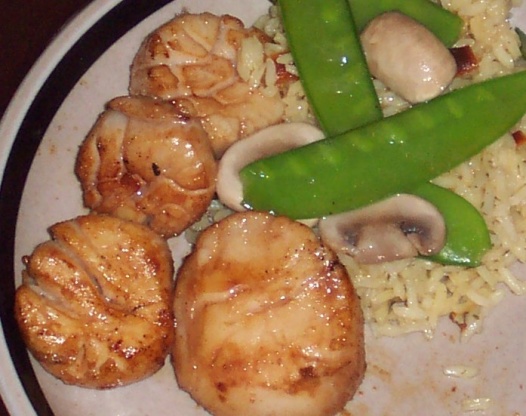 My family loves seafood, hence what some might think is an overly generous serving amount. This seafood dish is also delicious as part of a surf-and-turf meal along with a steak, plus it makes mighty fine party food.

This was quite good. I don't like cumin so I omitted it. I put the scallops on some lettuce and had it as a salad. I poured some of the marinade over the lettuce and it was really good. It was easy to make. I grilled it on my countertop grill. Thanks Lennie for a good recipe!!!
Note: I typically do this recipe with just shrimp (I try to use big ones), but a combination of shrimp and scallops looks very attractive on the skewers.
First, marinate seafood: in a mixing bowl, combine soy, lime juice, sugar, oil, ketchup, garlic and spices.
Place shrimp and/or scallops in a glass dish or in a heavy resealable bag and cover with all the marinade.
Cover/seal tightly and refrigerate for one hour.
Remove seafood from marinade after one hour and thread onto skewers (if using wooden ones, you'll need to soak them in cold water for about 30 minutes before using to ensure they won't burn).
Over a medium-hot grill, cook until seafood is done; this won't take long, only about 3 or 4 minutes per side.
I have never broiled them, but I'm sure that would work well, too.
Use reserved marinade to baste skewered seafood while it cooks.