Delicious Eggplant Parmesan
This is a great recipe for eggplant parmesan by Eva Longoria. I absolutely love this recipe. This version is made with a meatless marinara sauce, either store-bought or homemade. Eva also recommends her homemade bolognese sauce (another recipe I have posted, too), which would include meat. This would make an excellent side dish or a main course if served with a salad. Enjoy!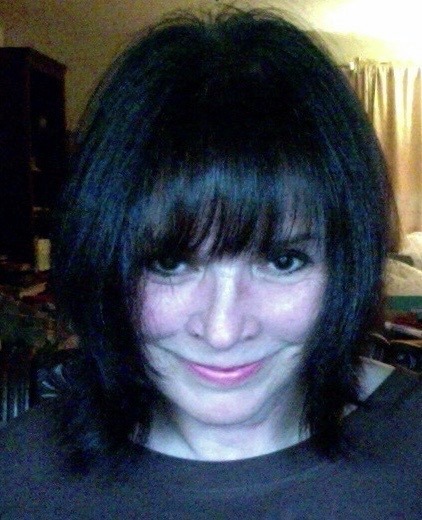 This is a very easy recipe that we all enjoyed. I have never used slicing mozzarella before, which worked out very nicely. I did "sweat" the eggplant prior to breading and frying (sprinkled with salt, let sit for 20 minutes, then rinsed) because I have never cooked eggplant without doing that. Of course, the success of this recipe will depend on the marinara sauce you use, so pick a good one! Thanks for sharing.
1⁄2 cup vegetable oil, divided (or as needed)

1

large eggplant (about 1 1/2 pounds)

2

large eggs
1⁄2 cup italian-style dry breadcrumbs
1 1⁄4 cups grated parmesan cheese, divided

26

ounces marinara sauce (or about 3 cups homemade sauce)

8

ounces mozzarella cheese, thinly sliced (deli type, not the fresh mozzarella)
Prehat oven to 350 degrees F. Lightly brush or spray a 9 x 13 baking dish with vegetable oil.
Wash the eggplant but don't peel it. Cut it crosswise in 1/4 inch thick slices. In a pie plate, lightly beat the eggs. On a plate, combine the bread crumbs with 1/2 cup of the Parmesan cheese, mixing well.
Working with 1 eggplant slice at a time, coat it on both sides with the egg and allow the excess to drip off. Put it in the bread crumbs and coat both sides. Transfer to a plate. Continue with the rest of the slices.
Line a baking sheet with paper towels. In a large skillet, heat 2 tablespoons of the oil over medium-high heat until hot but not smoking. Add as many slices of eggplant as can fit in a single layer without crowding. Cook until golden brown and crisp on both sides - about 1 to 2 minutes per side. Transfer the eggplant slices to the paper-lined baking sheet. Repeat, adding more oil as needed.
Meanwhile pour the marinara sauce into a saucepan over medium heat and bring the sauce to just boiling. Take off the heat, cover, set aside and keep warm.
Arrange half of the eggplant slices along the bottom of the oiled baking dish. Top the eggplant with half of the warm sauce. Arrange half of the mozzarella slices on top and sprinkle with half of the remaining Parmesan cheese. Arrrange the remaining eggplant slices over the cheese. Cover with the remaining sauce, mozzarella and Parmesan.
Bake, uncovered, until the cheese is melted and slightly browned, about 25 to 30 minutes. Let stand 5 minutes before serving.