Delicious Easy Spinach and Strawberry Salad With Feta
This is a simple salad to put together but big on flavor! --- you can also make this using salad greens mixed with fresh spinach, I just purchase a smaller bag of prewashed spinach for this, prep time does not include washing and drying the fresh spinach, all salad ingredients may be adjusted to taste --- you will love this salad!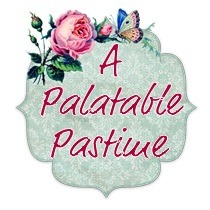 This was a really good tasting salad, and the flavor of the strawberries went well with the spinach, although they, with the balsamic vinegar and sugar, took away any tartness or zip this salad could have hoped for. Now I am not one to want salads so zippy they make me pucker, but I suppose my balsamic was a cut above others (not all balsamics are created equally) and would not recommend a 1:1 substitution of balsamic vinegar with the raspberry vinegar unless it is cheap balsamic. And I just don't do white vinnegar in salads period, but each to his own. I would recommend if someone has good balsamic vinegar that they cut back, waay back on the sugar involved, since it is just not necessary. And since the sweetness of this salad took the zip out of the feta, leaving it like chevre, I would sub them equally since they both will taste alike in the end. I will make this again, but obviously with the tweaks I suggest, if only for myself. Thank you.
7 -10

cups fresh Baby Spinach (washed, dried and stems removed, or use as much as desired)

5

cups sliced fresh strawberries
1⁄4 cup toasted sliced almonds (candied almonds are good too!)
1⁄2 cup crumbled feta cheese (can use more)

DRESSING

1⁄2 cup vegetable oil
1⁄4 cup balsamic vinegar (or use raspberry wine vinegar or white wine vinegar)
1⁄4-1⁄3 cup white sugar

1

pinch paprika

1 -2

tablespoon poppy seed
In a large bowl toss the spinach with the strawberries and toasted almonds.
In another small bowl whisk together all dressing ingredients, starting with 1/4 cup sugar and adding in more to taste, then pour over the spinach; toss to combine.
Sprinkle the feta over the top of salad.
Serve immediately.