chia2160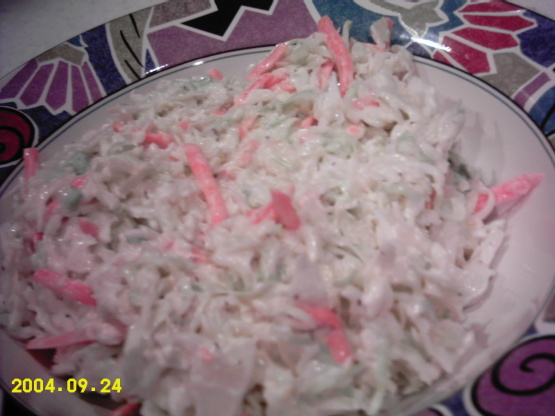 The lemon peel and celery seeds add zip to this healthy slaw. Recipe source: Cooking for Health.

Wow, the grated lemon rind gives this coleslaw a very special and delicious flavor! I needed to keep this salad non-dairy, so I just used about 1/2 cup of homemade mayo, and used about half carrots and half cabbage. I also used more than the 1 teaspoon of lemon rind called for, I zested a whole small lemon and then used all the juice. We had some friends to lunch, and they had seconds, thirds, even fourths! I will certainly be making this over and over again in the next few months, until Miller presents me with another "find". Thanks Miller, you always do right by me!
Whisk yogurt, mayonnaise, lemon juice, lemon peel, and celery seeds in large bowl to blend.
Add remaining ingredients; toss to coat.
Season to taste with salt and pepper (Can be made 2 hours ahead).
Cover; chill.
Toss before serving.