Betty Rocker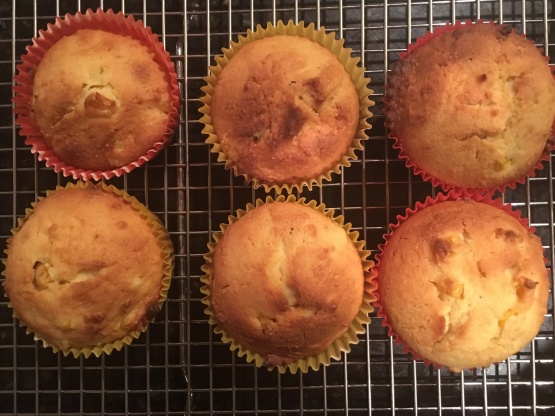 These delicious corn muffins were served at Kenny Roger's restaurant. I found the recipe on "Top Secret Recipes". I love to serve them with BBQ. They are so good it is almost like eating a dessert.

This is a wonderful corn muffin recipe. Nice and tender inside and slightly crusty on the outside. I agree with Marie, you can taste the honey flavor which I think is a real plus. These went great with our BBQ and I will be making them alot to go with my favorite soups and stews. Thanks Dawn.
Preheat oven to 400 degrees.
Mix butter, sugar, honey, eggs, and salt into a large bowl.
Add flour, cornmeal, and baking powder and blend thoroughly.
Add milk while mixing.
Add corn to mixture and work into mixture.
Do not mash corn, the whole kernel is baked into the muffin.
Fill a muffin pan with 12 paper/foil muffin cups and fill 2/3 full with batter.
Bake for 20-25 minutes until muffins are light brown.