Bobtail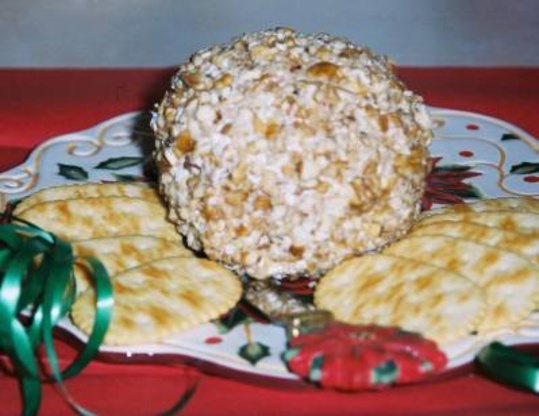 The taste of the pineapple and onion make these cheese balls soo good. Was DH aunt's recipe. Wonderful for parties, holidays. Serve with favorite crackers.

This is my absolute favorite cheese ball for the holidays or anytime! I cannot believe I have never made one before now. I let the cream cheese soften so it would be easy to mix. I chopped the pecans in my mini chopper which did wonderfully. The pineapple I used was packed in its juice, not in heavy syrup. I will try it packed in heavy syrup next time for a stronger pineapple flavor. The garlic and onion add a nice tang to the cheese ball. I divided the mixture in half and rolled one half in the chopped pecans. It was then I realized that since the mixture was soft, it would have been better to divide the mixture in half and let it chill for a while. I did let the 2nd half of the mixture chill for about 1/2 hour and then shaped it into a ball and rolled it. This worked much easier. Thanks again Aunt Paula for a great and easy recipe!
Mix first four indgredients together.
Divide into 2 balls, and roll each in chopped nuts.
Chill.