Delicious Cheddar Chive Bread for the Bread Machine (abm)
dicentra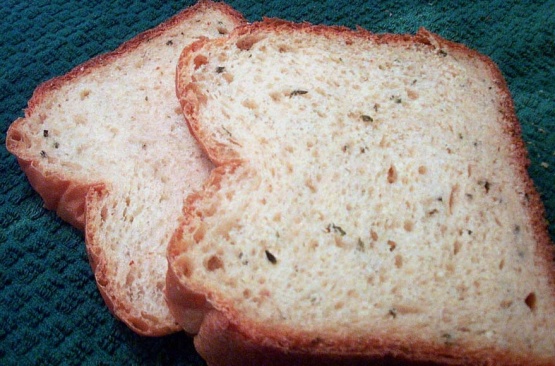 This is another quick and easy and delicious bread machine recipe! This recipe was given to me by my neighbor, who always is the beneficiary of loaves of bread from me! You can substitute 1 1/2 teaspoons bread machine yeast for the active dry yeast. Do not use the delay bake function for this bread. Cook time is an estimate but may vary depending on your bread machine.

I reduced the recipe to make a 1 lb. loaf, and added 2 TSP of garlic powder. Did not work well on the "quick bake" function, really needs time to rise. Wonderful, moist, dense sandwich bread. People seem to like the garlic version better.
Place all the ingredients into your bread machine according to the manufacturers directions and bake on the white bread cycle.