Delicious Breakfast Burritos (Or Tacos!)
loof751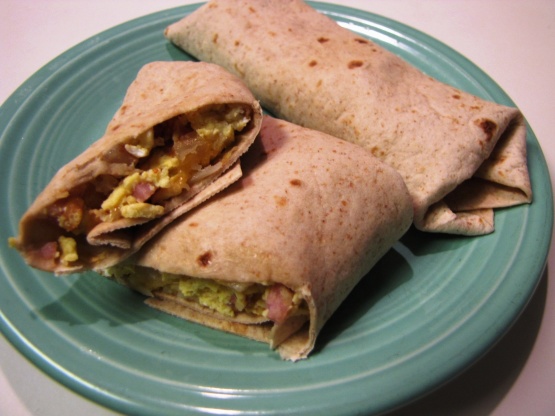 I came up with this one morning after looking at a few recipes the previous day. I love it, but I guess it depends on your tastes. It can be EASILY altered though! Feel free to add in bacon or sausage.
Prepare hashbrowns according to the package directions.
Scramble the eggs.
If you want, you can combine them in a pan and stir a little.
Evenly distribute the potatoes and eggs onto the 2 tortillas.
Cover with the cheese and fold.
Enjoy!