Delicious Apricot Glazed Pork Roast (Crock Pot)
Parsley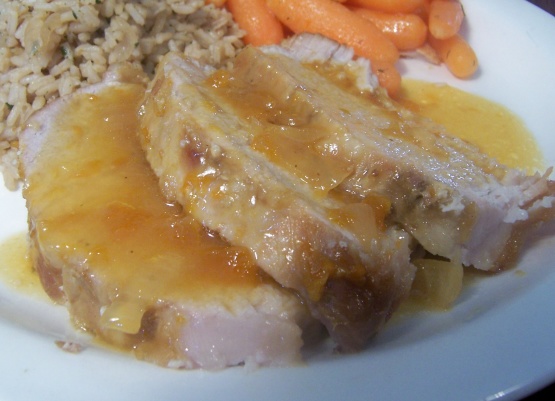 Wonderful taste! A tender, succulent roast from the crock pot is the answer to your dinner dreams. Put on to cook before leaving for work and it's ready to eat when you get home!

I used 1.8lbs of boneless pork loin pieces (ended up being 6 porkchops basically). Threw it all in the crockpot on low for 4 hours, and it was done. Added about 2 tbls of cornstarch to thicken up the gravy at the end. Served with homemade rolls and red potato mashed potatoes with most of the skins removed. Mmmmm!
Mix broth, preserves, onion and mustard in slow cooker.
Add pork and turn to coat.
Cover and cook on low 8-9 hours or until done.
Is good served with steamed broccoli and carrots, baked potato and warm dinner rolls.