Delicious and Easy Macaroni and Cheese
flower7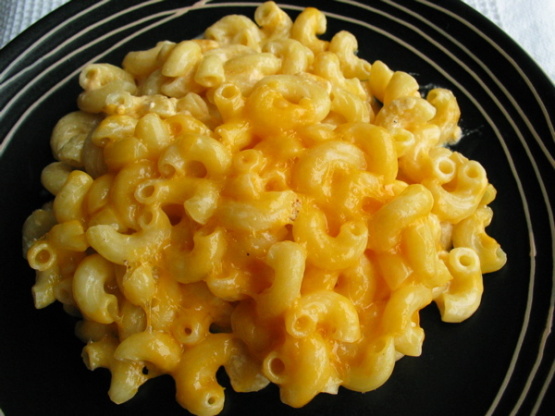 The only mac and cheese recipe you'll ever need- no funny ingredients, minimal effort and grand on taste!

Great basic recipe to get a creamy mac and cheese! For an extra "wow" factor, I'd do the following modifications:

- Cook the macaroni till it's mostly done, but still a little firm ("al dente")

- Instead of pouring the macaroni into the half/half mixture, pour it into a separate bowl and mix in half a stick of butter and a couple eggs till the pasta is coated throughout

- Pour the heated half/half and cheese mixture over the pasta and mix thorougly

- Pour into the buttered casserole dish and bake
Boil the macaroni for 4 minutes or until half-cooked (salt the water!)
In a medium saucepan heat the half-and-half with cayenne, salt and pepper. Add macaroni and 1 1/2 cups of the cheese and cook on medium heat until the cheese melts. Pour into a buttered casserole and top with remaining cheese.
Bake in a preheated 350F oven for 15 minutes until the cheese melts.