Delicious and Easy Banana Bread or Muffins

This banana bread is so delicious. We make muffins out of the batter to enjoy with a nice hot cup of coffee. The one t of salt is not a mistake, but you can adjust it as you wish.
Directions
Mix mashed bananas and sugar.
Add melted butter, salt and baking soda.
Mix well.
Add flour.
Pour batter into well greased and floured loaf pan.
Smooth the top.
Bake in 350 oven for 1 hour or until tester comes out clean.
Do not overbake.
For Muffins:.
Put batter into 12 standard muffin cups/muffin tin.
Bake muffins at 375 for 10-15 minutes.
Reviews
Most Helpful
I've never really baked before (except box brownies or the like) and I have to say, this was the easiest thing to make. I made the muffins, and they turned out amazing. I will hold onto this recipe. It needs no modifications!
This was amazingly simple and delicious. I made two small loafs of bread . I couldn't believe there were no eggs, I kept checking to be sure I had it right. I used self-rising flour instead of all purpose and baking powder, I do this all the time because I don't bake often and my baking powder always losses its power. I greased and floured the pans. Instead of pouring butter on top I sprinkled sugar and cinnamon mixed. It was great! Thank you so much for this recipe. It is a real keeper. Preheat oven bake 350 degrees for 1 hr.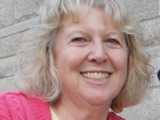 I made muffins with this recipe, and like others found they were very easy to make, but a little on the sweet side for me (but not for my kids, of course). To be fair, I usually cut down sugar in my recipes, and I didn't this time (and I added chocolate chips to boot!). I also normally don't make all-flour muffins, and what I didn't like is that they stuck to my paper liners, so next time I might just grease and flower my pan instead. I also found the baking time was not long enough. Using a convection oven preheated to 350, which is equivalent to 375 for a non-convection oven, I started with 12 mins. They were visibly not ready so I added 3 more minutes. The toothpick came out wet after even that amount of time (15 mins). So, I added 5 more minutes and they came out perfect! What I really liked about these (as I shovel one in) is the denseness of the muffin. I will give them another try, but next time I will start with 15 minutes off the bat, grease and flour my pan instead of using liners, and cut down on the sugar and/or omit the chocolate chips. Overall, this recipe is a good base from which to experiment.