In-a-hurry-Pimento-Cheese starts with the Deli!
1 (14 ounce) containerof deli homestyle pimento cheese
1⁄4 cup onion, diced
1⁄2 cup celery, diced
1 tablespoon dry garlic & herb salad dressing mix
2 tablespoons chopped dill pickles
1 dash hot pepper sauce (optional)
Directions
In medium bowl,mix all ingredients.
Refrigerate for at least 30 minutes to blend flavors.
Serve with crackers, sandwich bread, French bread, or chips.
Reviews
Most Helpful
I liked the idea of jazzing up deli purchased pimento cheese but felt like the celery overwhelmed it. I'll try it again but without the celery.

This has a very nice flavor. I think the onion and celery added more liquid than I had anticipated. I wanted to use it as a spread, but ended up using it as a dip. It wasn't a problem....just a surprise. Thanks for posting.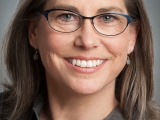 This is an outstanding recipe. A great way to "adult" up pimento cheese. I used Pimento Cheese Spread (My mom's recipe) for my pimento cheese and then added the extras as stated I also used several dashes of hot sauce. DH loved it.