Deli King Krab Salad (Or Deli King Krab Pasta Salad)
livie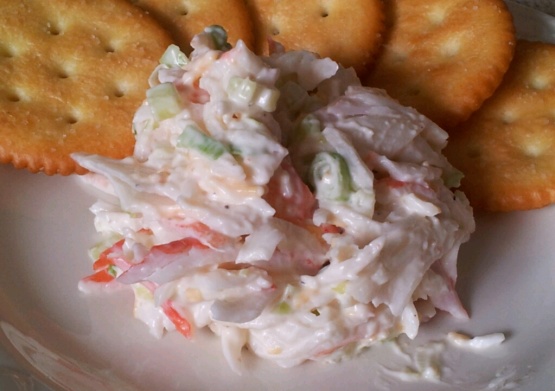 This recipe is just perfect for those warm summer barbecue parties. It makes either a great appetizer or pasta salad. My family just loves this easy refreshing salad.

Took this to a New Year's Eve Party. Everyone loved it! It's absolutely perfect, the flavor, the crunch, just delicious!
Chop krab legs and place into bowl. Then with both hands lightly shred so some pieces are smaller than others. Then add rest of ingredients in order given and mix till combined well. Cover and chill at least 2 hours before serving. Garnish with extra green onions and a dash of paprika. Serve on crackers.
- Deli King Krab Pasta Salad: Add about 1 1/2 to 2 cups cooked pasta of your choice to salad with an extra 1/2 cup, or more to your liking, of real mayonnaise. All ways are really yummy.