lazyme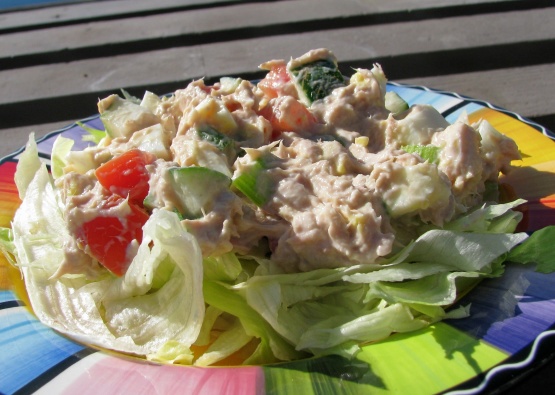 This is how I make my tuna salad.

Really good tuna salad! Miracle Whip is not available here, so I just added a bit of sugar to regular (Hellman's) mayo as I remember Miracle Whip being sweeter? Like Sharon and Paula, I served the tuna salad ON the lettuce, rather than mixing the lettuce in. I think this made it more attractive visually, and the flavours were all there. Super easy to make and a lovely lunch!
Chop lettuce.
Peel and chop cukes.
Chop tomato and onion.
Finely slice celery.
Drain tuna.
Peel and chop eggs.
Add all ingredients; toss together.