pammyowl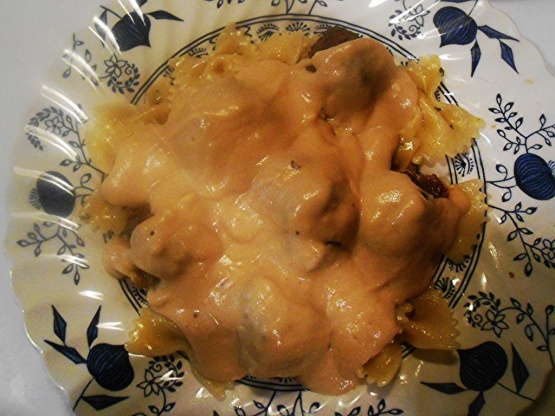 I don't know where this came from; everyone makes it; mine is kinda simple but fast.

I make Swedish meatballs every Christmas and thought I would try a new recipe for it. This was okay, much easier than mine, but my family still prefers mine! Thanks for sharing! MadeforZWT9
Mix the meat, seasonings, egg and onion.
Wet the bread with water before adding it to meat. Mush it all together and form little meat balls.
Heat oil in frying pan and add meatballs.
Don't move them to much or they will break.
When brown on both sides, take out.
Brown flour in same frying pan. Add water and canned milk to make gravy.
Simmer for 20 minutes.
in another pan while the balls are simmering.
make the egg noodles according to package directions; drain and add butter. and 1/2 the sour cream.
Add 1/2 the 8 oz pkg of sour cream to the meatballs at very end.
Serve over warm buttered sour creamed egg noodles.