lazyme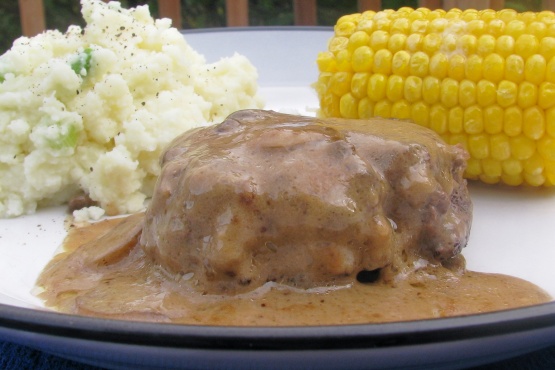 I made this when I was looking for a way to cook hamburger. Remember to check cooking times as all ovens are different--mine is old and slow--lol. I'm hoping all my measurements are right as I'm doing this from memory and math is not my strong suit.
Mix the meat and seasonings egg and bread.
Form oval patties in cast iron or oven proof skillet.
Brown formed patties on each side.
Don't cook all the way through.
Add water and gravy mix and mushrooms if you want to.
Put in 425° oven for 30 minutes until patties are cooked and gravy is thick.
Check several times to make sure you don't need to add water.
All ovens are different mine is old and slow--lol.