KateL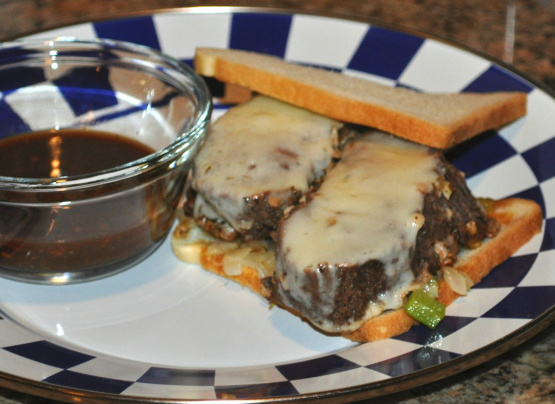 I made this up from a combo of different recipes.

My husband and daughter really liked these sandwiches. I had some really nice Italian rolls to put them on too. It made such a tasty simple dinner for a really hot night.
Heat butter.
Add onion and bell pepper.
When softened add beef on top; place cheese on top of beef.
Cover; cook until cheese has melted.
Place on a hoagie bun.
Dip in aus jus to eat.