Dee's Philly Cheese Steak Burger
lazyme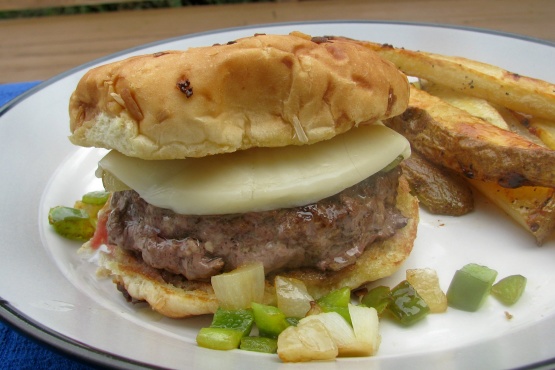 I made this up when I wanted a Philly but only had hamburger. These are greasy; you will need a napkin.
Butter hamburger buns lightly and grill until lightly browned.
Take out of pan.
Saute onions and bell pepper in what is left of butter after you butter the hamburger buns.
Make 6 patties.
Grill patties until done.
Add sauteed veggies; top with cheese.
Cover to let cheese melt.