Dee's Chocolate Banana Bread
Nif_H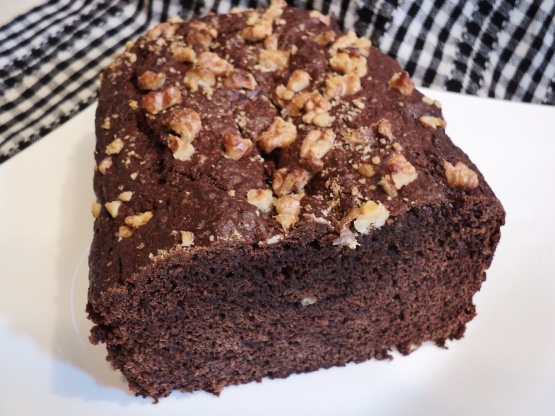 I made this up myself; it's pretty good. I make it in the food processor and just fold in the flour but you could use a mixer. I just like that the nuts are chopped finer with the food processor.

Top Review by Nif_H
This worked out perfectly in my stand mixer with the paddle attachment. It rose really nicely, is moist and very chocolatey. I made 2 changes - 1) I cooked it for about 20 minutes longer than listed and 2) sprinkled some chopped walnuts on top as my one boy doesn't like nuts and could pick them off. Fabulous and easy bread that I will definitely make again. And again. And again!! Made for Went to the Market tag game. Thanks Dienia B.! :)
In food processor mix everything except the flour.
When mixed together, fold in the flour.
Bake in a bread pan at 375 degrees Fahrenheit for 30 minutes or until toothpick comes out clean.