Deep Dish Apple Pie With Its Own Crust
LorenLou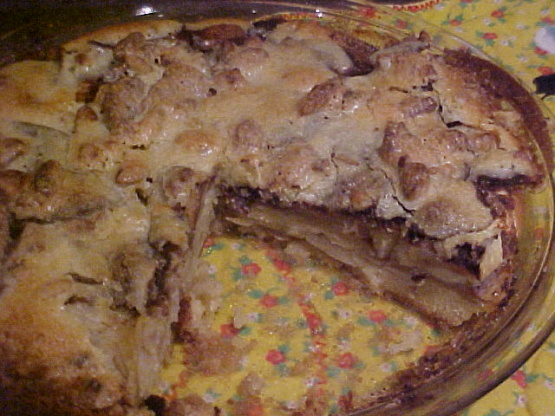 Avoid having to make the pie crust with this fantastic tasting apple pie. Serve warm with a big scoop of vanilla ice cream. Heaven!

I loved this recipe especially because I can't make a pie crust for the life of me and also it is so quick and easy. I did double the sugar (our apples are very tart right now) and the cinnamon as I like a lot of cinnamon in my apple pie. This was the best usually pie making is saved for the weekend but this one can be done after work while your eating dinner thank you for sharing its our new favorite
Fill a 9" pie pan 3/4 full of peeled apple slices.
Combine sugar and cinnamon and sprinkle over apples.
Combine the rest of the ingredients and pour over apples.
Keep topping 2" from edge of pan.
Bake at 350 degrees for 1 hour.