Dede's Broccoli Casserole
Parsley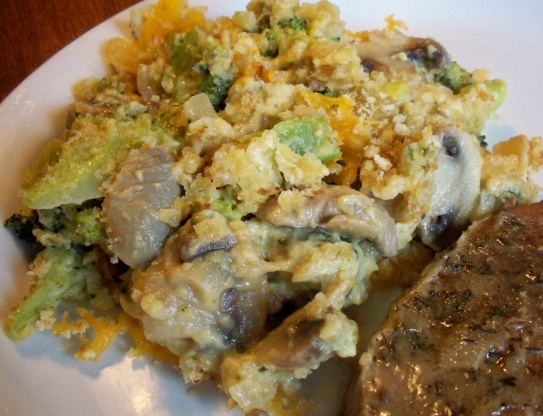 I got this recipe from a friend from Georgia many years ago. Delicious. I'm just guessing at the pan size, temperature, timing and servings as they weren't provided and some of the steps were unclear...hope I got it right.
Saute onions and mushrooms together.
Melt Cracker Barrell cheese with mushroom soup.
Beat eggs and add to broccoli. Then add to mushrooms and onion mixture.
Place in 9x13 inch baking dish.
Top with Ritz crackers and Velveeta cheese.
(Optional: top with crackers and melted butter).
Bake at 350 degrees for 20-30 minutes.