Meekocu2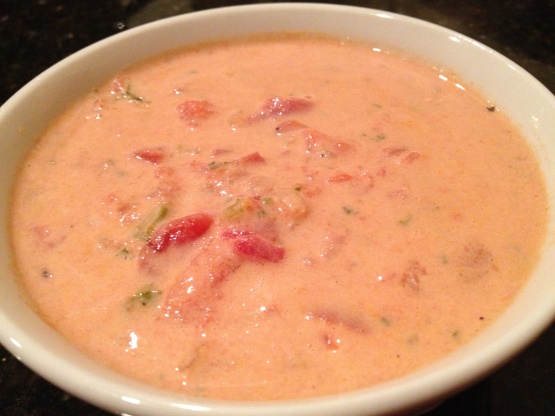 Quick, creamy, tasty, and reheats well. Great with a grilled cheese sandwich!

Could this get any simpler? I don't think so! How absolutely luscious this is! My only change was to add a tablespoon of brown sugar to the pot, it really enhances the tomato flavor. A few crackers on the side and you've got a great lunch, or a perfect start to a great dinner!
Place stewed tomatoes in a saucepan.
Bring to a boil and then turn down to simmer.
Stir in cream.
Stir in basil.
Voila'!