Decadent Pineapple Rum Upside-Down Cake
Prep 45 mins
Cook 35 mins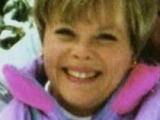 This Pineapple Upside-down Cake used to grace the table every Easter at Grandma's. My sister gave me the recipe it is from "The Silver Palate". It is truly decadent garnished with fresh whipped cream. In addition to the pecans, maraschino cherries can be used as well. **COOKS NOTE: The baking time in The Silver Palate recipe states 30 - 35 minutes, however those who have reviewed the cake have had to bake it for 60 minutes. My sister always baked this cake and I made it public before baking it myself. As I went to bake it, I realized my pan was too small so I need to purchase a 9 1/2 inch pan.
Directions
Preheat oven to 350°F.
Melt butter and pour into the bottom of a 9 ½-inch spring-form pan. (Place the pan on foil or parchment paper to catch any leaks).
Press the brown sugar evenly over the butter.
Sprinkle with 2 tablespoons of rum.
Arrange 7 pineapple slices over the brown sugar.
Fill in the spaces with the pecan halves.
In a large bowl, cream the margarine and granulated sugar.
Beat in the eggs, one at a time.
Beat in the vanilla.
Puree the remaining 3 pineapple slices with the remaining 1 tablespoon rum; beat this into the margarine mixture until thoroughly combined.
In a separate bowl, sift the flour, ginger, baking soda, and salt together.
Beat dry ingredients into the margarine mixture alternately with the the 1/2 cup of reserved pineapple juice. Thoroughly combine after each addition, scraping down the sides of the bowl as necessary.
Pour the cake batter over the pineapple slices in the spring-form pan.
Bake until the center of the cake springs back when gently touched, 50 - 60 minutes, Test your cake after 30 – 35 minutes. **See COOKS NOTES in the recipe description.**.
While the cake is still hot, remove the side of the pan. Invert the cake onto a platter and remove the pan bottom.
Serve the cake warm or at room temperature.
Top with whipped cream, if desired.
Most Helpful
I baked this recipe for my sisters party. I added maraschino cherries but didn't put the pecans. I baked it 65 min. It was delicious.
I really wanted to love this recipe! I really love rum and pineapple but the combination here really wasn't what I was looking for. I had to bake the cake for just about 60 minutes instead of the 30-35 minutes and I left off the pecans (personal preference) but otherwise made as posted. Make sure to put something underneath your pan to catch the drips. This is a good basic pineapple upside down cake ~ I was just looking for something different. Thanks for posting!