Decadent Eggnog (Bailey's)
twissis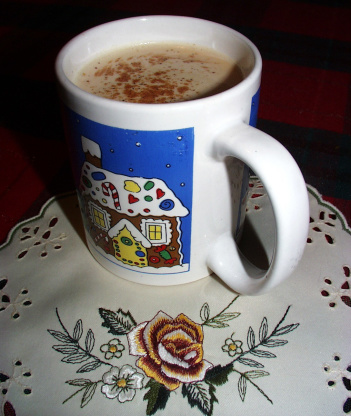 The Manitoba Liquor Control Commission strikes again & they gave this one the impossibly understated title of just "Egg Nog". In all honesty, I couldn't go along w/that, so I added "Decadent" ... but I'm not at all sure even that got us close to full disclosure on how incredibly rich & yummy this is. I adore it & will never make another version of eggnog!
In a lrg bowl, beat eggs till very thick & creamy. Gradually beat in sugar. Blend in milk & Bailey's.
Whip cream in another bowl till it holds soft peaks. Stir whipped cream into egg mixture.
Chill till ready to serve & stir again just before serving. (I like to dust the top w/nutmeg).
NOTE: Prep steps were repeated exactly as shown on the net. I skipped Step 2, added the unbeaten cream w/the milk + Bailey's & cannot imagine it being any better if done as written, but you may choose your method.