Decadent 5 Minute Strawberry Cheesecake for 2- Reg or Sugar-Free
gailanng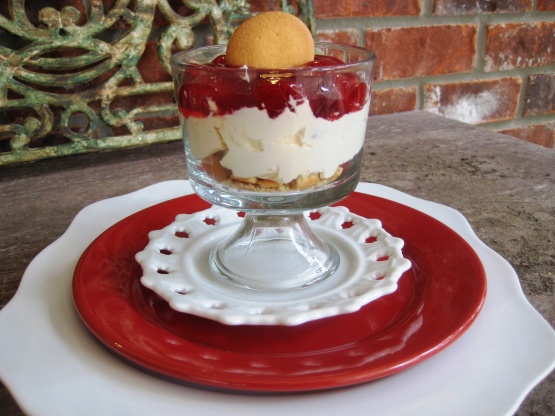 This is amazingly good! It's perfect for a special occasion (like Valentine's Day) or when you just have to have something sweet and yummy in a hurry. There's no baking or complicated stuff so you can literally put this on the table within a few minutes. I top mine with strawberry topping but you can use any flavor you like. It can be made with sugar, splenda or even stevia. You can used regular or reduced fat cream cheese. I use reduced and splenda. It will actually serve up to 4 adults if you really want to share it.

My love of sweets has reached epidemic proportions. I found this recipe just in the nick of time, satisfying my addiction and keeping me from the depths of a sugar coma. Enter Splenda to the rescue. Tasted like a cheesecake in a cup with a fraction of the work and calories...easy, creamy, sweety. Made for Alphabet Soup Tag.
You want to use a 1 quart casserole dish. For special occasions I use a heart shaped one. Whatever dish you choose should be about 5 or six inches across and have short sides.
Using your hands, crumble up the cookies into the dish. Crumble them pretty finely and spread them out evenly.
In a small bowl, combine the cream cheese, half and half, vanilla and your sweetener of choice (use the smaller amount of sweetener, taste and add more if you want it sweeter). Using a fork, mix everything up until smooth and well combined. Spread this carefully over top of the cookie crumbs.
Spread strawberry filling over the top and serve or you can chill to serve later. Try not to eat it before dessert.