Deb's Favorite Way to Eat Fresh Fruit
Jubes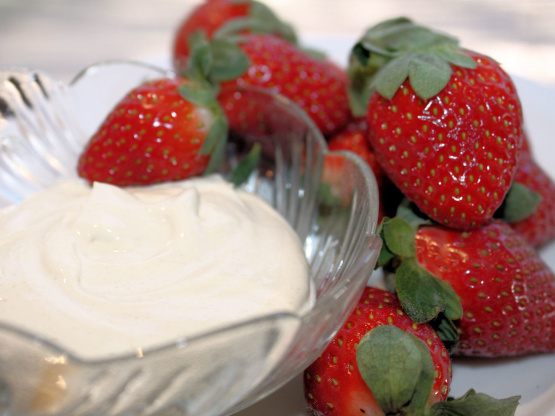 This lends itself well to most fresh fruits. Below is the original recipe I copied, from somewhere way back when I was a mere 17, which is a serving for one. Unlike some recipes you can increase this to feed any number of people without it losing anything.
Top Review by Kate24
I've always eaten strawberries dipped in sour cream and then brown sugar so this should be great for me...will try next season
Place fruit in a dessert dish.
Blend sour cream and brown sugar in a small bowl.
Spoon over fruit.