Debbie's Peach Pasta Salad
CoCaShe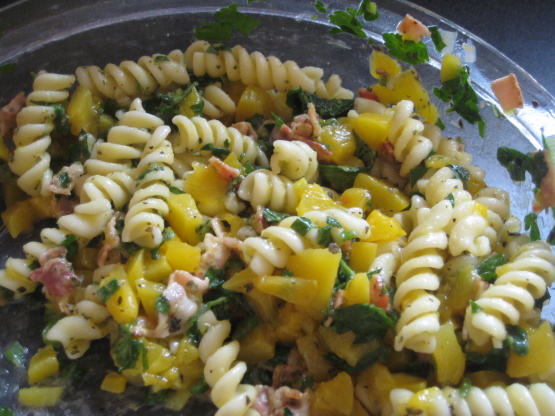 This is a fantastic salad recipe that I got off a family member. It is always a hit when she makes it and takes it to barbeques and I have made it three or four times and it is just as successful. The dressing is best made the day before if you can as it lets the flavours blend into one another and the taste improves. It stores in the fridge for ages.
Combine all the dressing ingredients in a jar and shake well. Store in the fridge until needed.
To make the salad, mix all the ingredients together in a bowl and pour over the dressing.
Stir to combine.