Boomette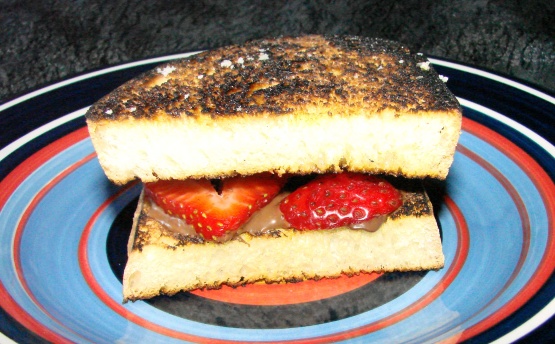 My daughter (11) made this one night when I had nothing in the house for dessert. She wanted something sweet, so she threw this together and got me hooked!!
2

slices toast (I like either french bread or a sweet bread of some kind)
nutella
fresh strawberries, sliced thin
While toast is still warm, spread the Nutella then place a nice layer of the sliced Strawberries.
Sooooo simple I never would have thought of it myself. Thank goodness for the imagination of a child.