Daytona Wings -- Baked Teriyaki Style Chicken Wings
ImPat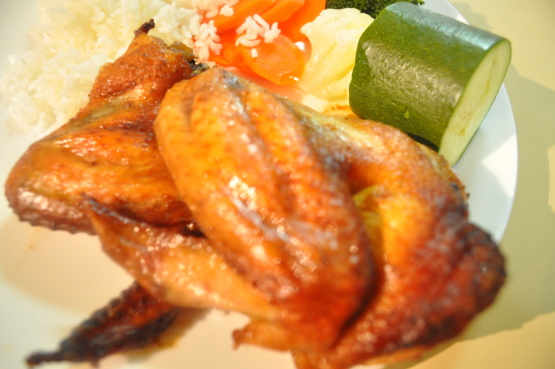 Growing up in a family of race fans, watching the Daytona 500 on TV was something we always looked forward to. Mom always made these wings to snack on during the race. Once upon a time these were called Wing Dings, but somewhere along the way they were renamed Daytona Wings.

my family loved it great recipe
Combine all ingredients except the wings in a large pitcher. Mix well.
Place chicken wings in single layer in a 9" x 13" pan.
Pour the liquid mixture over the wings.
Marinate at least 2 hours, flipping wings once. Keep wings refrigerated while marinating.
Bake at 350 degrees for 1 1/2 hours. Flip once during baking.